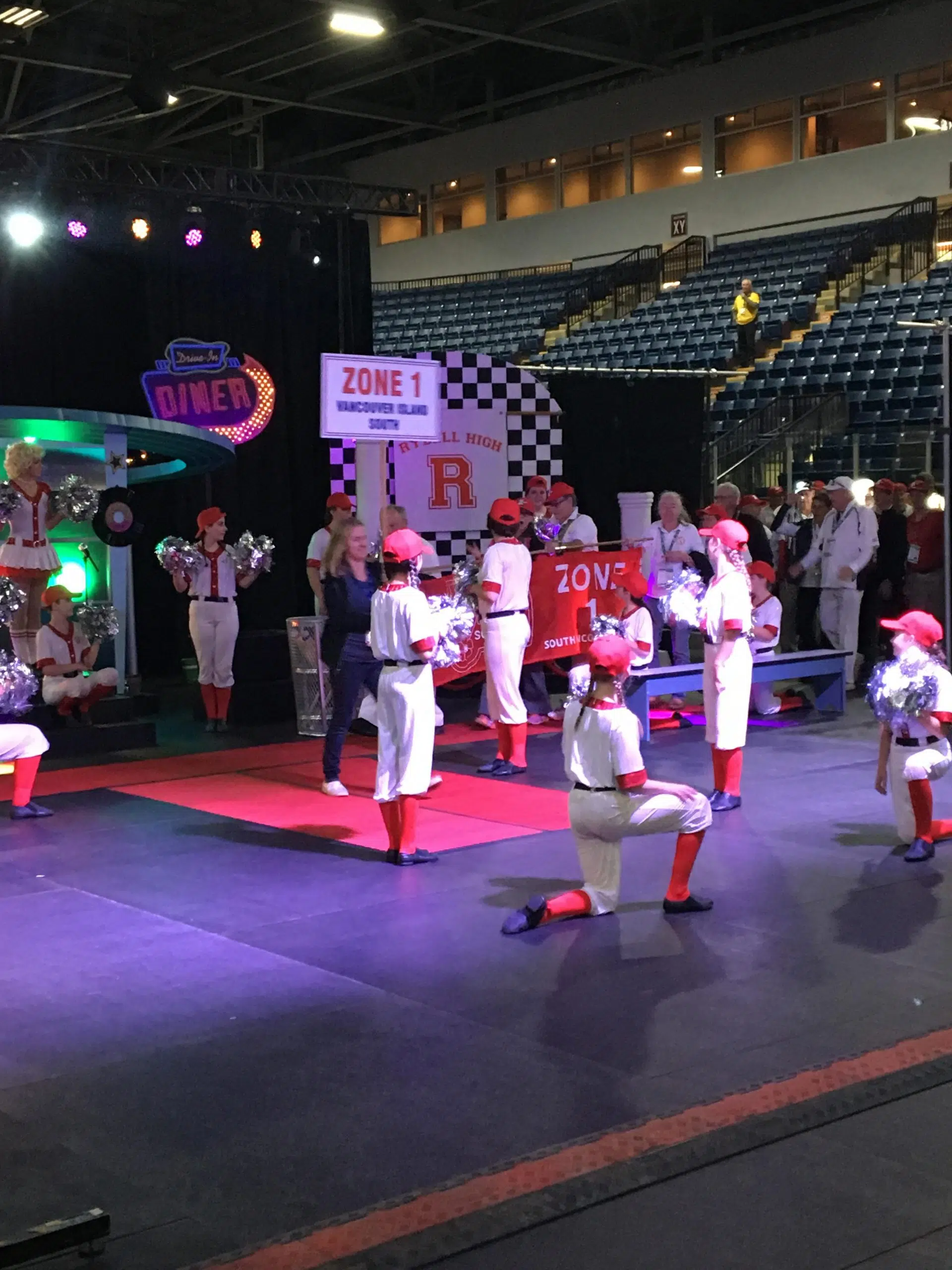 The Kimberley-Cranbrook 55+ BC Games kicked off with plenty of pomp and ceremony and quite a bit of nostalgia in yesterday's opening ceremony.
A big crowd was on hand to greet the more than 2,000 athletes participating in the games.
A number of games officials and local dignitaries began the evening with speeches.
This included co-hosting city Kimberley's mayor Don McCormick.
"That you've chosen to strive for personal best in this competition inspires me, and it inspires the 800 to 900 volunteers as well. We will strive to make these games as memorable as possible for all of you."
Cranbrook mayor Lee Pratt spoke to the city's rich sports history.
"In hockey, the winners of the Stanley Cup have brought the cup to their home in Cranbrook many times. The Allan Cup representing the senior hockey championship for Canada has been won by Cranbrook and Kimberley teams. The Kootenay ICE have also won the Canadian junior hockey championship, the Memorial Cup."
The event also featured dance numbers from local youth on a stage set straight from the movie Grease as well as the lighting of the torch.
– Don McCormick – Kimberley Mayor
– Lee Pratt – Cranbrook Mayor