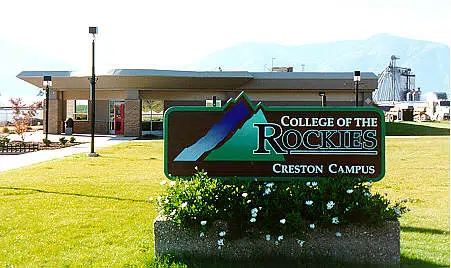 The College of the Rockies is one of 11 post-secondary institutions across the country leading the way on cannabis based programs.
COTR introduced a cannabis retail specialist program earlier this year, ahead of the October 17th legalization date for marijuana.
Creston Campus Manager Kim Garrity says the new program is preparing students for a brand new industry, despite rules around the drug still being uncertain.
"We're finding of course that new regulations are rolling out all the time, so we are really in a constant state of revision in terms of these things as they come out," Garrity says. "Complicating that of course is the Provinces are regulating this industry quite differently from Province to Province."
She adds all practical workplace experience offered through the program has been timed for after legalization.
"When it comes to the practicum students coming out in November, we will only be working with legal businesses in that respect," Garrity says. "We don't really see any conflict with this, in that practicum students will not be entering the market until after legalization."
Garrity says the program has to address what rules are going into place not just in BC, but across the entire country.
– Kim Garrity, Manager – College of the Rockies Creston Campus