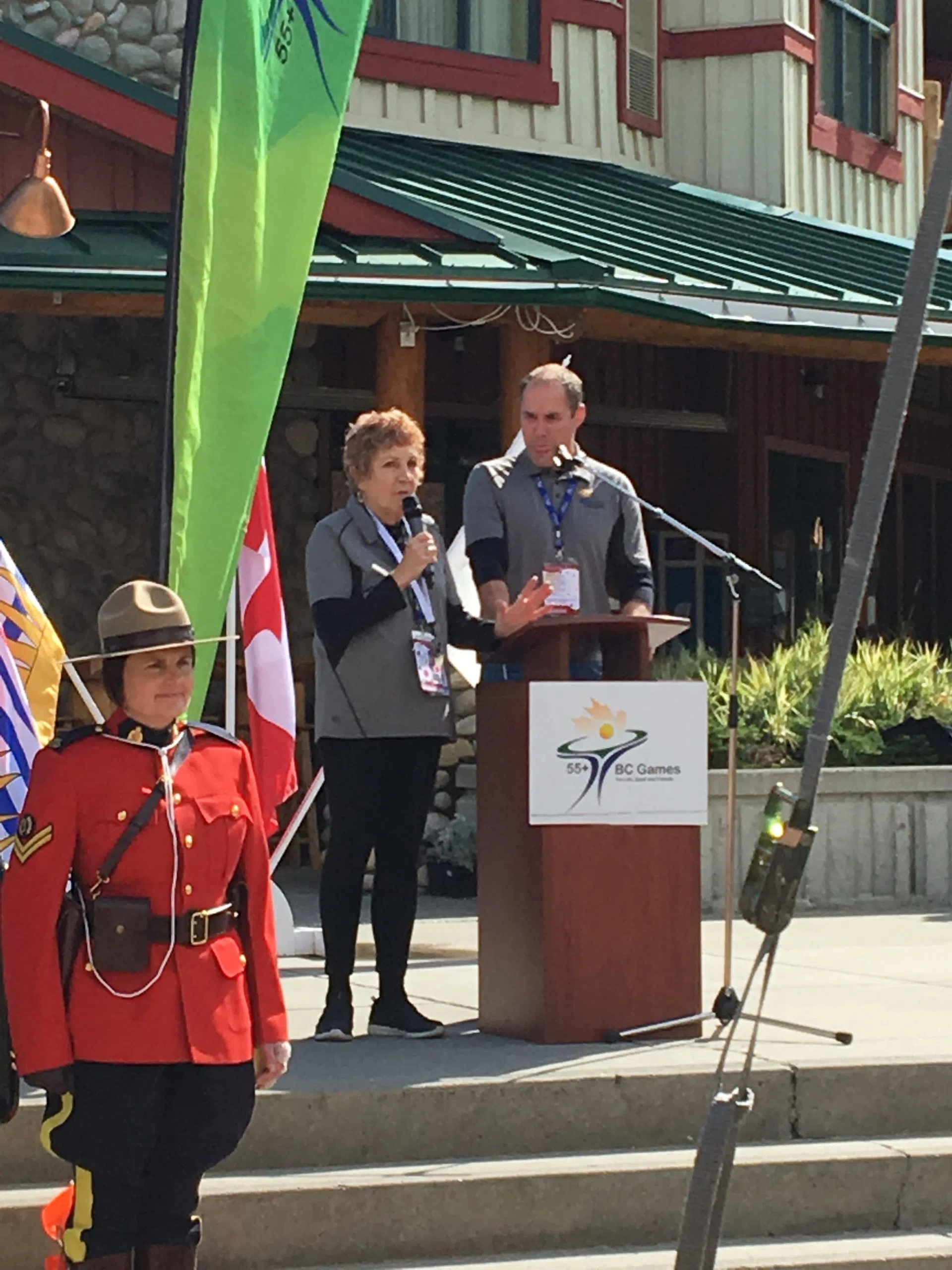 The Kimberley-Cranbrook 55+ BC Games are officially over.
That was the declaration made at the closing ceremony outside of the Kimberley Conference Centre Satruday afternoon.
Co-president of the games Sandy Zesnik says the event featured our region at its best.
"It just makes a difference when 2 communities can come together and work on something that is often held in much larger areas and make it work, so it's pleasing."
Saturday's ceremony included speeches from dignitaries and the passing of the games flag to next year's host city Kelowna.
Zesnik says there were plenty of great stories from the games including the introduction of womens hockey and grizzly bears touring the cycling track.
She says she would have liked to have seen better weather throughout the week.
"We're really pleased with what happened. We weren't that pleased with the weather, but hey, we couldn't do anything about it."
The sun did come out for Saturday's closing ceremony which drew a crowd of roughly 200 people including local politicians.
Zesnik also managed to win a silver medal in the dragon boat event.
– Sandy Zesnik – Co President, Kimberley-Cranbrook 55+ BC Games