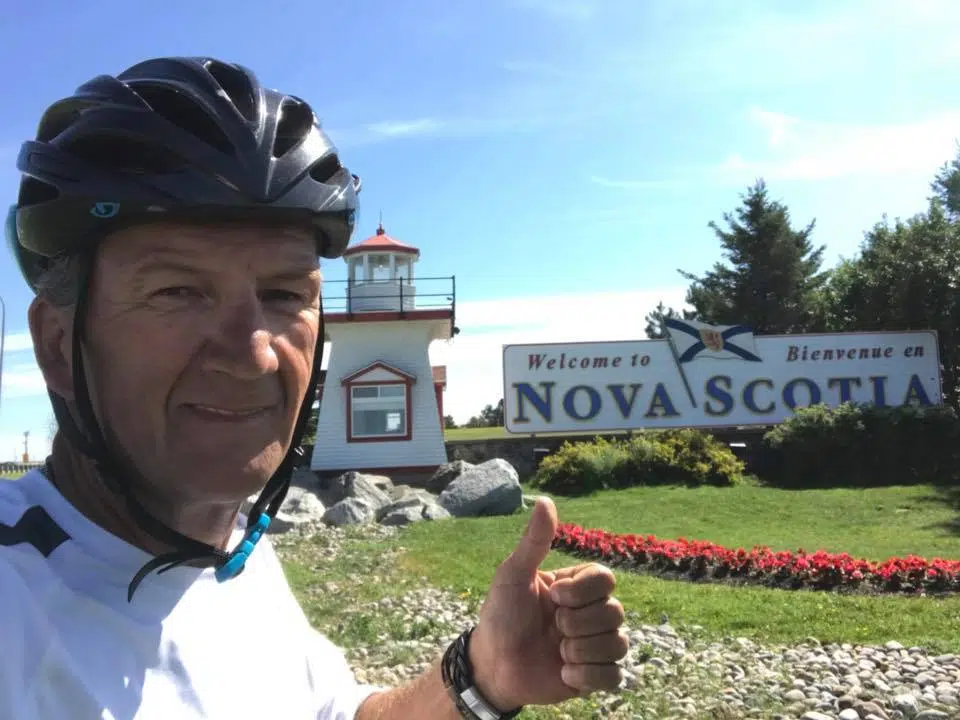 A Kimberley man's cross-Canada bike tour has come to an end.
Dave Podmoroff returned home last week after riding his bike from Vancouver to Halifax over the summer.
The goal of his 7,000 km ride was to raise funds and awareness for Testicular Cancer Canada and other mental health causes.
He says he heard a lot of stories throughout his trip.
"A lot of emotion. I'm a bit of an empathic person, and I feel this stuff so it was difficult. I had to carry it and then shed all the emotion of the stories of these people. I was like a microphone going across the country, where you'd just sit down and people would open right up to you."
He says seeing so many Canadian flags is a memory that will stick with him from his quest.
"This country has no shortage of patriotism, by any means. I know I shared a lot of them [pictures] on my Facebook and a video about the Canadian flags. I don't care what anybody says, I'm going to post some more Canadian flag pictures because I'm a proud Canadian. I really, really am, and I think everybody should. We're very lucky."
His Men Matter Coast 2 Coast Tour is over but Podmoroff is still accepting donations.
He's raised just over $5,000.
Click here to donate.
– Dave Podmoroff – Men Matter Coast 2 Coast Tour