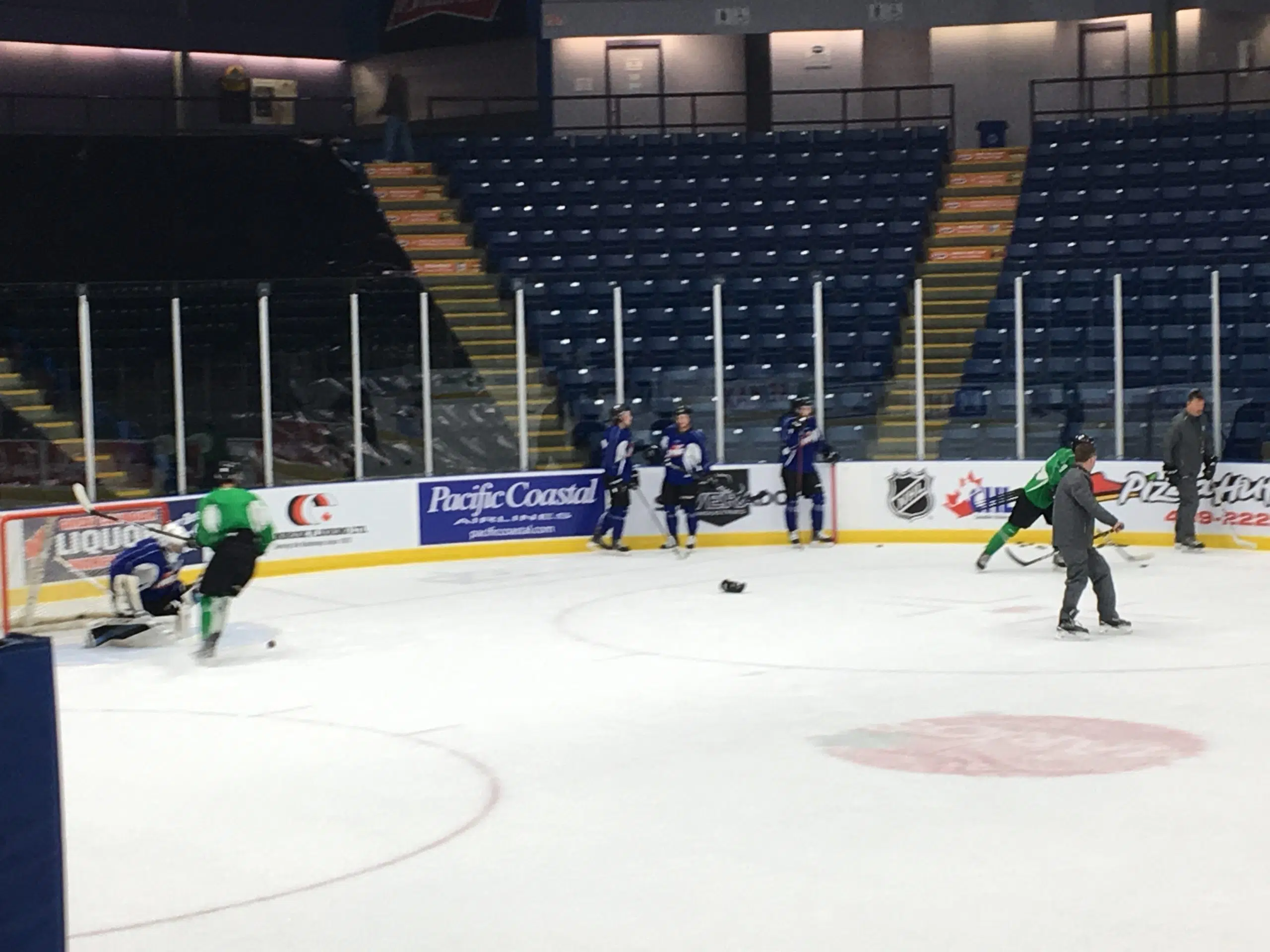 The head coach of the Kootenay ICE says the team is excited for their season opener tomorrow.
James Patrick says he's making sure the team is ready for the game and not distracted by some of the pre game ceremonies to mark the beginning of the ICE's 20th season.
"As a coach I'm trying to channel the excitement and not get them over worked up or too nervous. I want them to have fun, I want them to enjoy the experience but I want them to remember our number one priority is the game."
Patrick says it's important to get off to a good start and wants to see his team finishing their checks to help get them into the game.
He adds he has an idea of what kind of systems his opponents will be deploying after finishing their exhibition schedule with two games versus Calgary, even though the lineups for both teams tomorrow will look different.
"I thought they skated well, they play very aggressive on the forecheck, their penalty killing was very aggressive. I think those things will be part of their game. Obviously they're going about 4 or 5 different guys in the lineup."
The ICE open their season tomorrow versus the Calgary Hitmen.
– James Patrick – Head Coach, Kootenay ICE