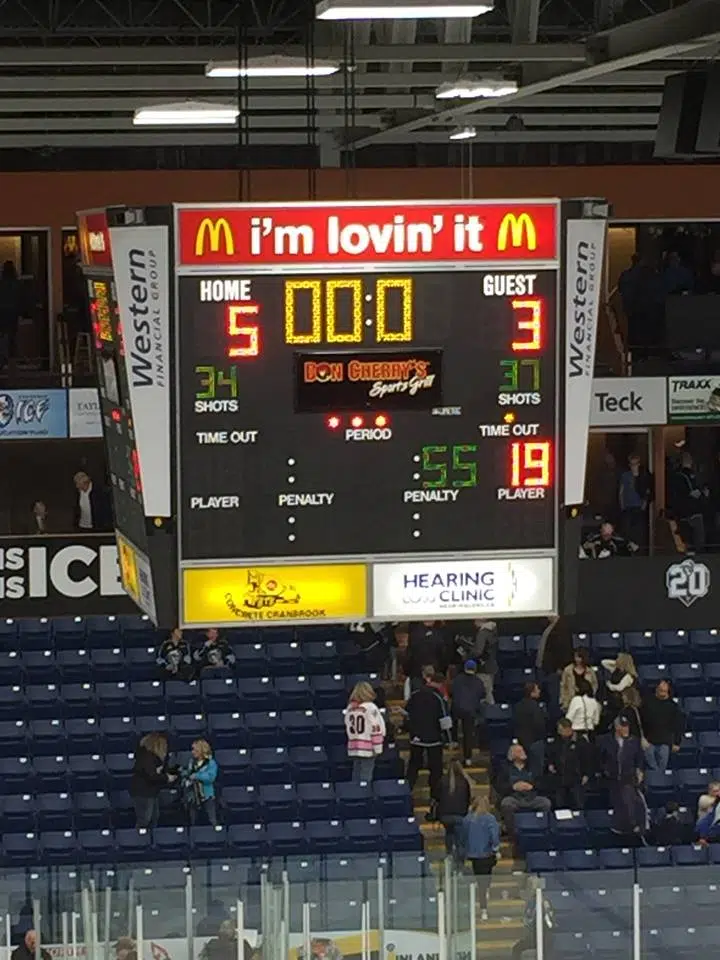 The Kootenay ICE's Opening game for the 2018-19 WHL season went off with a win.
The ICE defeated the Calgary Hitmen 5-3 at Western Financial Place.
Coach James Patrick says he was relieved with the ICE`s victory.
Patrick says he was nervous at the start but the team quickly turned it around.
"Everything you expect from an opening game, you saw it all," Patrick says. " But i still thought we found a way. Every time there was a breakdown, Duncan McGovern was outstanding for us. He came up with some huge saves, I though he really lead the way."
The ICE`s next home game will be against The Spokane Chiefs Friday.
-James Patrick, Head Coach – Kootenay ICE