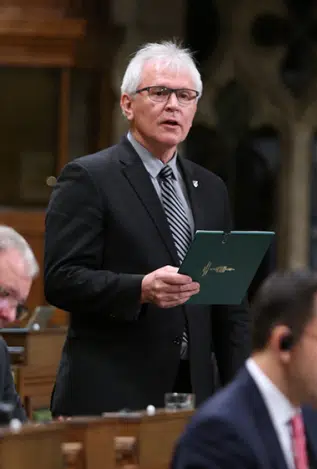 The lack of affordable housing is having numerous impacts on residents throughout the region.
This from Kootenay-Columbia MP Wayne Stetski, who spoke in the House of Commons on issues around affordable housing in the riding.
Stetski says businesses are feeling the impact, as potential workers can't afford living in the community.
"When I held my small business forums, I heard from several of our communities that the lack of affordable housing is keeping their businesses from thriving or expanding," Stetski says.
Stetski says we're also seeing a growing number of homes being used for AirBNBs, limiting monthly rental housing for students and seasonal workers.
He says its effectively removing available rooms from the rental pool that low income residents could potentially afford.
"A number of individuals have decided instead to run them as AirBNBs," Stetski says. "I appreciate that might maximize the income coming in, but it has added to the shortage of affordable housing in several of our communities."
Stetski says seniors also face significant issues when affordable housing is not available.
He says they can't afford to live in larger homes and smaller rentals simply aren't available.
– Kootenay-Columbia MP Wayne Stetski