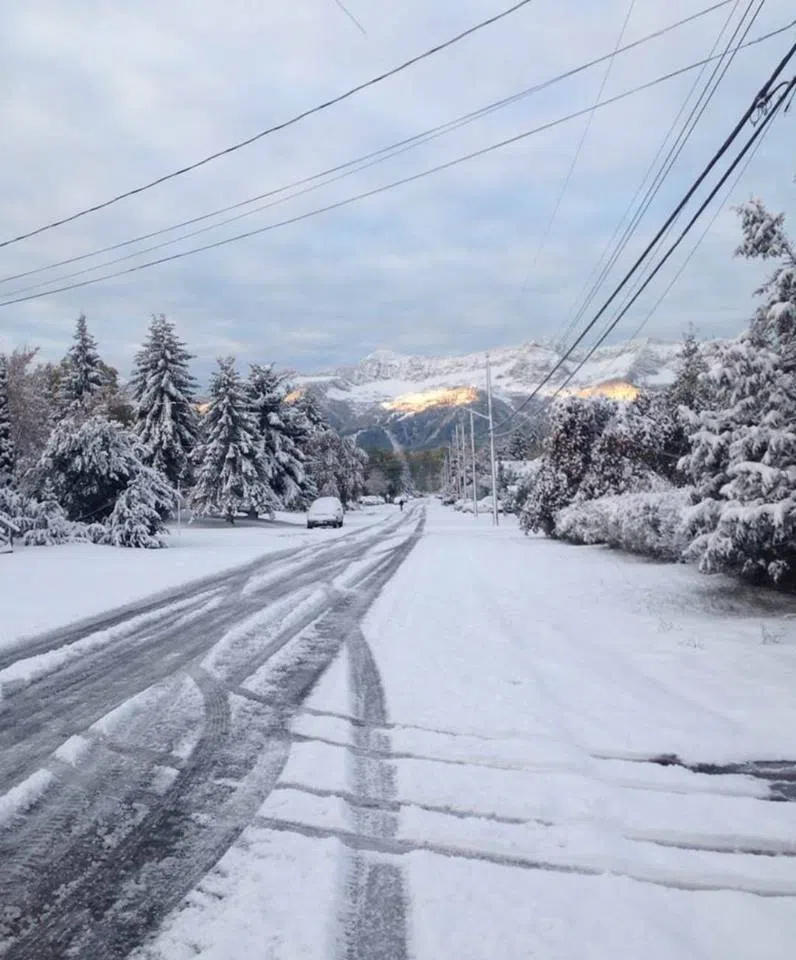 The City of Fernie says road crews were ready for Tuesday's sudden blast of winter.
Chief Administrative Officer Norm McInnis says city staff were out on area roads at 4 am this morning, after a major storm hit the community Tuesday.
Fernie and other communities in the Elk Valley saw around 30 centimetres of snow in a period of 24 hours.
McInnis says it was just another day in the office for their equipment operators.
"Its not unprecedented, I know our guys were geared up and ready to go," "Our Public Works guys, they've got it down to a science. They know the community, we've got certain operators that do certain routes. It comes pretty natural to them."
McInnis says Operations are waiting on some new equipment to help with snow removal this year.
"We have a number of equipment purchases in our 2018 budget, a couple of those pieces have not arrived yet," McInnis says. "Guys are really looking forward to the new sander and a couple of new graders coming on."
McInnis expects the new vehicles to arrive ahead of the winter season.
– Norm McInnis, Chief Administrative Officer – City of Fernie
(Pictured: Fernie city street following Tuesday's snow storm)