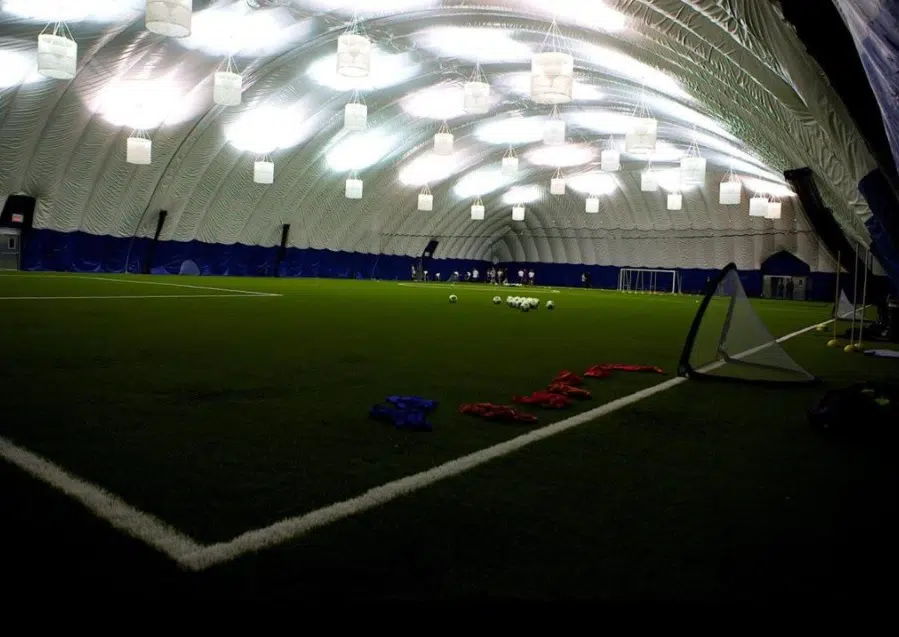 The Kootenay East Youth Soccer Association is hoping to get more support from the City of Cranbrook with regards to its proposed indoor sports facility.
KEYSA Committee Chair Mike Robinson says the city's preferred location for the facility at Moir Park would not be viable.
The group was hoping to build it at Balment Park.
He adds new information has become available with regards to cost and feasibility with issues such as snow removal and accessibility in the winter, when the facility would be primarily used.
"We're really hoping to get some support from Council to reopen the discussions," Robinson says. "There are a number of pieces of information that were not reviewed in making the initial decision."
He says accessibility issues would make it difficult for morning and winter groups to use it and could result in annual losses of $40,000 dollars if the project were to move forward.
"Its not that there is anything necessarily against geographic description, central versus out of town," Robinson says. "Its just really about which one makes it viable for the long term."
KEYSA has decided not to sign a letter of intent from the city which proposes for the facility to be built at Moir Park.
Robinson says the facility would lose up to $40,000 a year if it were to be built at the location the city has set aside.
– KEYSA Committee Chair, Mike Robinson