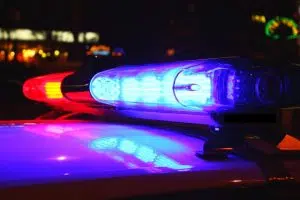 Two BC residents are currently in custody and facing numerous charges after evading police on several occasions.
The police investigation began in late September when a pickup truck was stolen out of Lethbridge Alberta. Later, on October 4, a vehicle parked at a hotel in Fernie had its license plate stolen and replaced with another. On October 13th, a vehicle was spotted at the 711 in Creston with two occupants. A police officer with the East Kootenay Traffic Services attempted to stop the vehicle as it departed but the vehicle sped off through a field. Shortly after a second police officer attempted to stop the vehicle and again the vehicle sped off toward Cranbrook.
RCMP were then advised that a vehicle had sped through the construction zone and had struck a parked vehicle before continuing on. There had been several complaints about the speeds of the truck in the meantime. Police in Cranbrook set up a spike belt at the Peavine Bridge and the vehicle eventually stopped. Both occupants were arrested.
The female driver of the vehicle, a 28 year old from Golden, had seven outstanding warrants for her arrest for offences ranging from fraud, utter threats, fail to attend court and breaching her court orders. RCMP are currently recommending charges of Dangerous Operation of Motor Vehicle, Possess Stolen Property and Flight from Police along with other offenses.
The male passenger, who had also been seen driving the vehicle, also has several outstanding warrants for offences of breaching court orders and Fail to Comply with Probation. Police are recommending charges of Dangerous Operation, Possess Stolen Property, Flight from Police and Obstruction against the 27 year old.
"East Kootenay Traffic Services, along with the Police Dog Service and Cranbrook RCMP are thankful that these two individuals were taken into custody. Throughout the day there were several instances where people in the public could have been harmed by the careless actions of these two individuals", says Cst Katie Forgeron.
– From Cranbrook RCMP