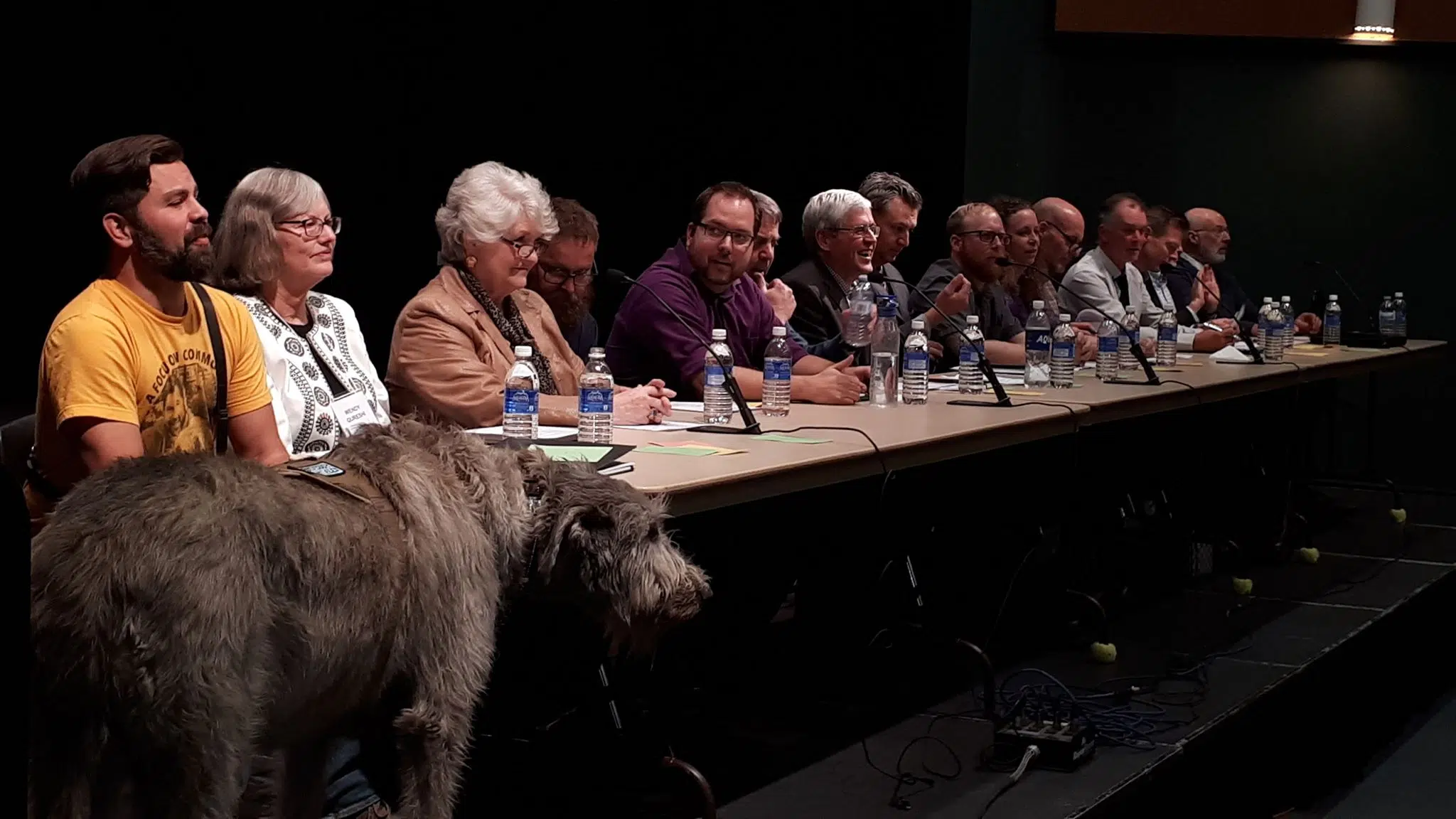 The 15 candidates seeking a seat on Kimberley City Council spoke to a crowd of over 200 residents Monday night.
The city's Chamber of Commerce held an all candidates forum for council candidates at McKim Middle School.
With the sheer number of candidates, each question was given to three candidates to answer, with each candidate given two chances throughout the night to jump into the question of their choice.
All candidates were given an opportunity to speak on the contentious issue around the Marysville Benchlands.
Some candidates wanted to see no development in that area, while others wanted to protect specific portions like the Volksmarch Trail protected.
A large number of candidates also advocated for light industrial development, but preferably in the brownfield area across the road from the Bench.
Several of the choices for city council also jumped in to voice their opinion on affordable housing and the level of funding being committed to Tourism Kimberley.
Other topics discussed included the Flat Tax, renovations to the platzl and the lack of available parking.
Kimberley residents can return to McKim Middle School Tuesday night for round two, when the mayoral and school trustee candidates hit the stage.
Doors open at 5:30 pm, the mayoral forum begins at 7 pm and school trustees debate starting at 8:05 pm.