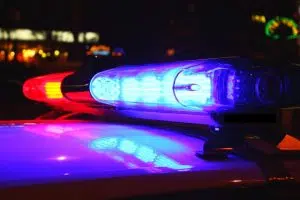 Cranbrook RCMP are investigating a single car rollover.
RCMP believe the accident happened at approximately 11:45 pm October 10th.
The drive was found with life threatening injuries and was airlifted to hospital in Kelowna.
Sergeant Hector Lee says the investigation to determine what caused the accident is ongoing.
"They're trying to find a cause for the rollover," Lee says. "It looks like the driver crossed the Meridian, whether they fell asleep or were trying to avoid something we don't know that."
Alcohol is not believed to be a factor in the accident.
– Sergeant Hector Lee, Cranbrook RCMP