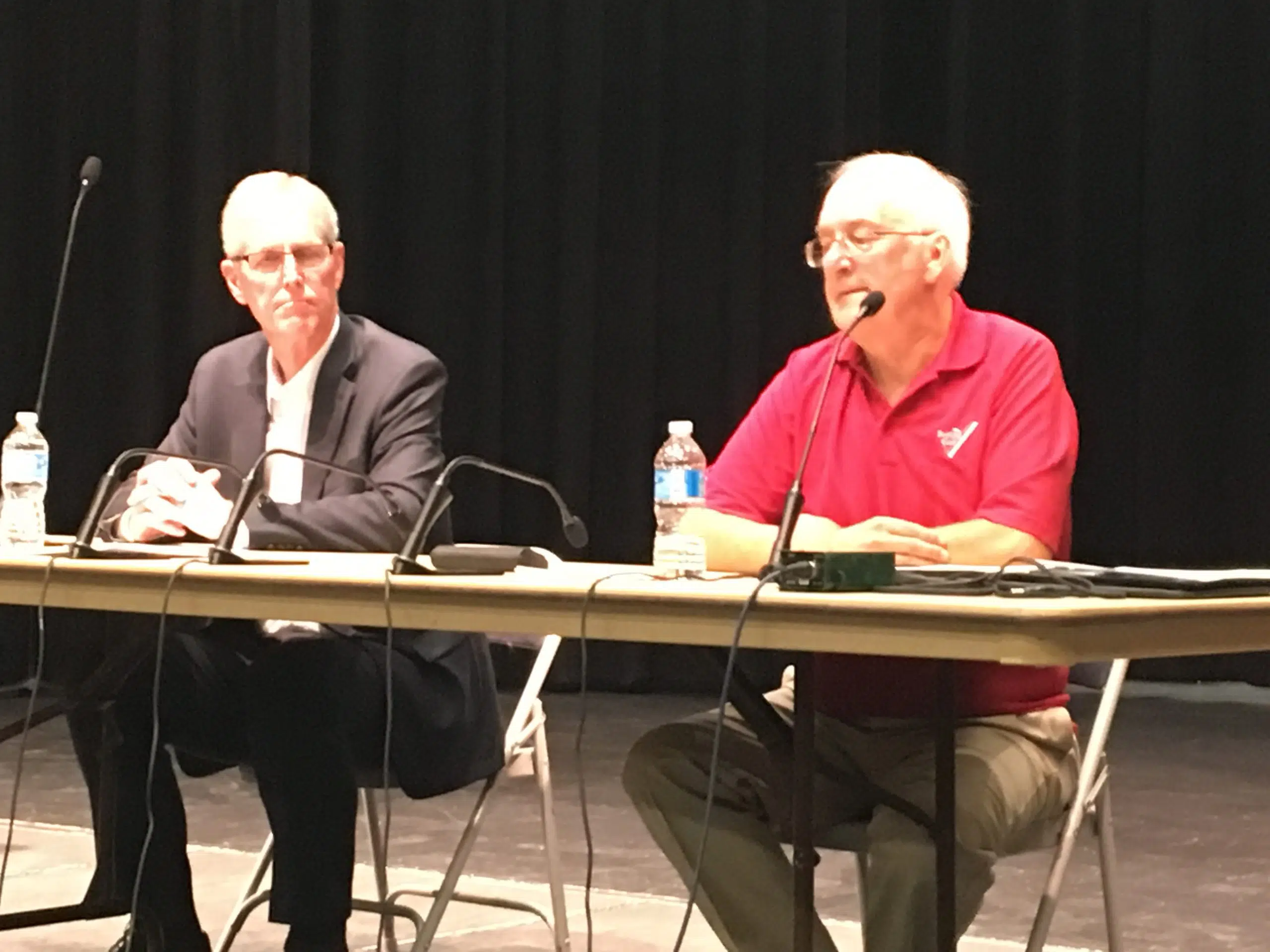 The two candidates campaigning to be Kimberley's mayor for the next four years were showcased at Tuesday's forum.
Current Mayor Don McCormick and current City Councillor Albert Hoglund took a number of questions which were submitted to the Chamber of Commerce prior to the event and some from the audience.
The two candidates appear to see eye to eye on a number of issues.
Hoglund feels the flat tax should not be removed completely.
"If we reduce it to zero, the building is going to come to a halt in Kimberley," Hoglund says. "The taxes on new homes would be outrageous and I just don't think they would want to come here and build."
Mayor Don McCormick agrees on the issue.
"If we reduce $80 a year for 10 years, we're going to have more than a 30 percent increase in our mill rate, which will grind construction to a stop at a time when we desperately need new homes in the city," McCormick says.
Both agree a lack of supply is contributing to Kimberley's housing affordability issues.
McCormick says a potential solution would look into building homes with smaller footprints.
"There's not enough houses to buy and there's not enough houses to rent and when that happens and there's people competing, prices go up" McCormick says. "So we need and what we've been doing actually, I've been working for the last two years with builders and developers talking about multi-unit residential housing."
Hoglund says he would re-establish the city's affordable housing committee.
"They would comprise of staff, councillors and the public and we look at partnering either with Columbia Basin Trust or the Provincial Government to bring a project to Kimberley," Hoglund says. "This was done in the past with Garden View."
When the mayoral hopefuls finished they cleared the stage for the school trustee candidates.
They touched on issues such as transportation and long term facility planning for SD6.
– Kimberley Mayoral Candidate, Current Mayor Don McCormick
– Kimberley Mayoral Candidate, Current Councillor Albert Hoglund