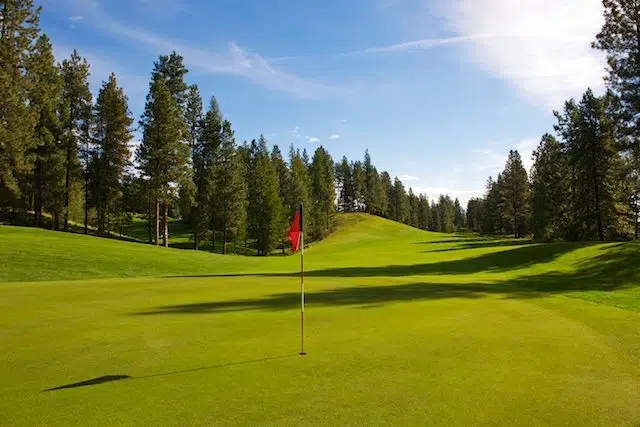 The Kimberley Golf Club's board of directors have agreed to begin the process of selling the course to a group that's eyeing an international school to be built in the Bavarian City.
Golf club president Ron Christensen says they've been discussing the potential sale with Purcell International Education for a few months.
"It's an aging golf course that needs a lot of infrastructure work, and right now golf courses aren't making a whole lot of money, there's too many of us, and this way we found a way to sustain the course and keep it so there's a membership course in Kimberley."
He says if the sale goes through the course will be fitted with new holes and will be kept as part of the campus.
PEI representatives recently returned from China where they met with potential investors to help launch the proposed school.
Christensen says there is still a lot of work to do before the sale can be made official.
"We have to get some legal stuff done and go from there, it will take time and hopefully we'll have it done sometime this year."
The vision for the school includes academe-based sports programs which would include golf, and the course would remain intact but with new holes and other improvements.
PIE hopes to have the international school begin classes by fall 2020.
– Ron Christensen – President, Kimberley Golf Club