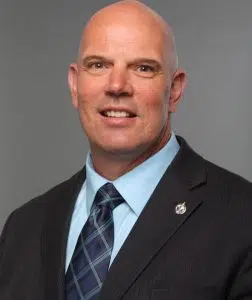 David Wilks is returning as mayor of Sparwood.
After previously serving as mayor, Wilks moved up the political ladder to serve as an MP for the Conservative party.
And now Wilks is back as his District's Mayor with a total of 632 votes in the preliminary vote for the 2018 Municipal Election.
Wilks says he is happy to be back where he feels he belongs.
"I thoroughly enjoyed my opportunity in federal politics," Wilks says. "But municipal politics is my calling. I enjoyed the boots on the ground, and I enjoyed talking to people, and listening to their concerns on a local level, and getting things done."
Wilks says once he takes office he wants to move forward on an indoor soccer field and walking track.
Along with Wilks, six council members were elected.
The new council will consist of John Baher, Brad Bowen, Joe Jarina, Jason Christensen, Amy Cardozo and Sonny Saad.
– David Wilks, Mayoral Elect: Sparwood