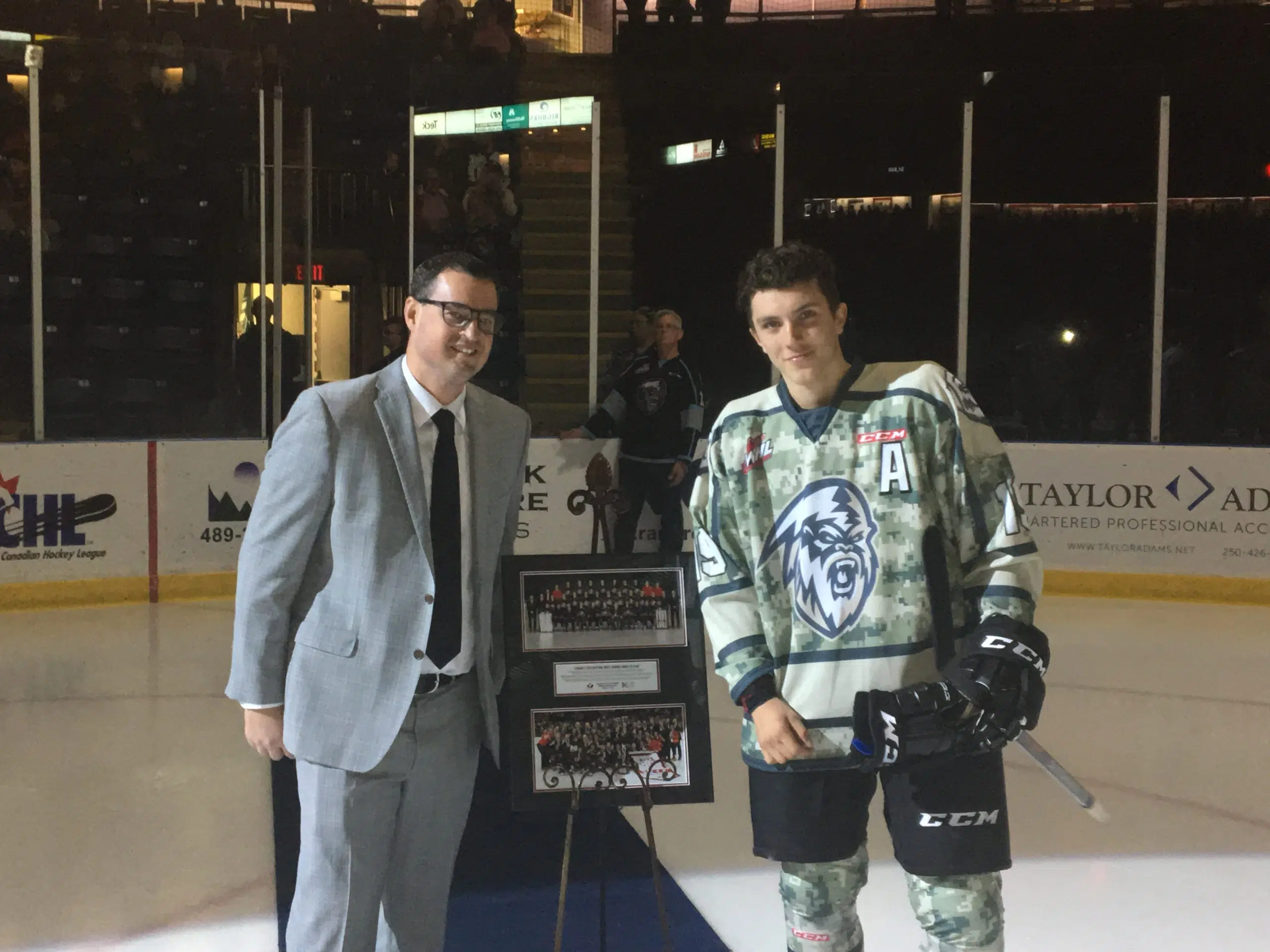 A Kootenay ICE forward is happy to be a part of the team's leadership group.
Peyton Krebs says he's excited to have an 'A' stitched on his jersey this season.
Krebs lead the team in points so far this season and has only been held off the score-sheet in one of 11 games.
He's also excited about the potential of being drafted to the NHL this season as Central Scouting has him pegged as one of next year's top picks.
"As the years go on I think you realize you want to play this game forever," says Krebs. "Obviously you can't play forever but you're going to try to play as long as you can and the NHL helps you do that so I think if I can make the NHL it would be pretty special."
Krebs is one of five players named as an assistant captain this year.
The ICE are back in action tomorrow when the Brandon Wheat Kings come to town.
You can still purchase prorated seasons seats until November 1.
Click here for more information.
– Peyton Krebs – Forward, Kootenay ICE