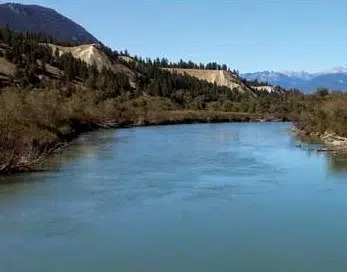 The provincial minister responsible for the Columbia River Treaty file says ongoing negotiations with representatives from the US continue to be handled in good faith.
Minister of Children and Family Development Katrine Conroy says talks focused on flood risk management in the Columbia Basin and Libby Dam operations.
"In general we know there's always been issues about ensuring flood control is taken care of, but at the same time the lake levels and river levels in the east and west Kootenay have always been a concern."
The next rounds of negotiations will happen in Vancouver in December
Conroy says this is a time for representatives on both sides of the border who are working towards inking a new pact to build relationships and find common ground.
She adds negotiators from both sides of the border are working very hard as they look at options for the treaty's future.
"It's about how we can work together to modernize the treaty, and that's still at an early stage, but it's part of the discussions," Says Conroy. "Right now they're building relationships and finding common ground which is good when you're negotiating, and the negotiations are going to take awhile."
The treaty was signed in 1964 to establish guidelines for flood control and power generations for Columbia River communities in Canada and the US.
The current pact expires in 2024.
The next round of negotiations will take place in Vancouver in December.
– Katrine Conroy – Minister of Children and Family Development