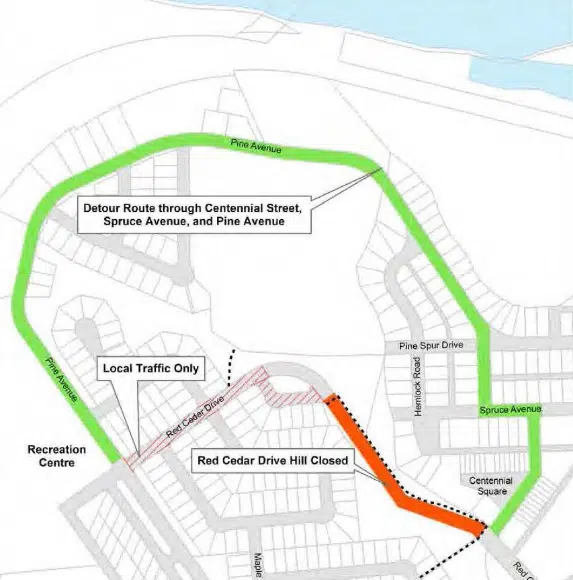 There will be some ongoing road closures in Sparwood this week.
This is being done to monitor the recent movement of the slope along Red Cedar Drive.
Red Cedar Drive will be closed from Centennial Street to Alpine Place.
Crews will be installing slope moving monitoring stations.
Detours are being made available via Centennial Street to Spruce Avenue as well as Pine Avenue.
Pedestrians can still use the nearby staircases.
– Files from District of Sparwood