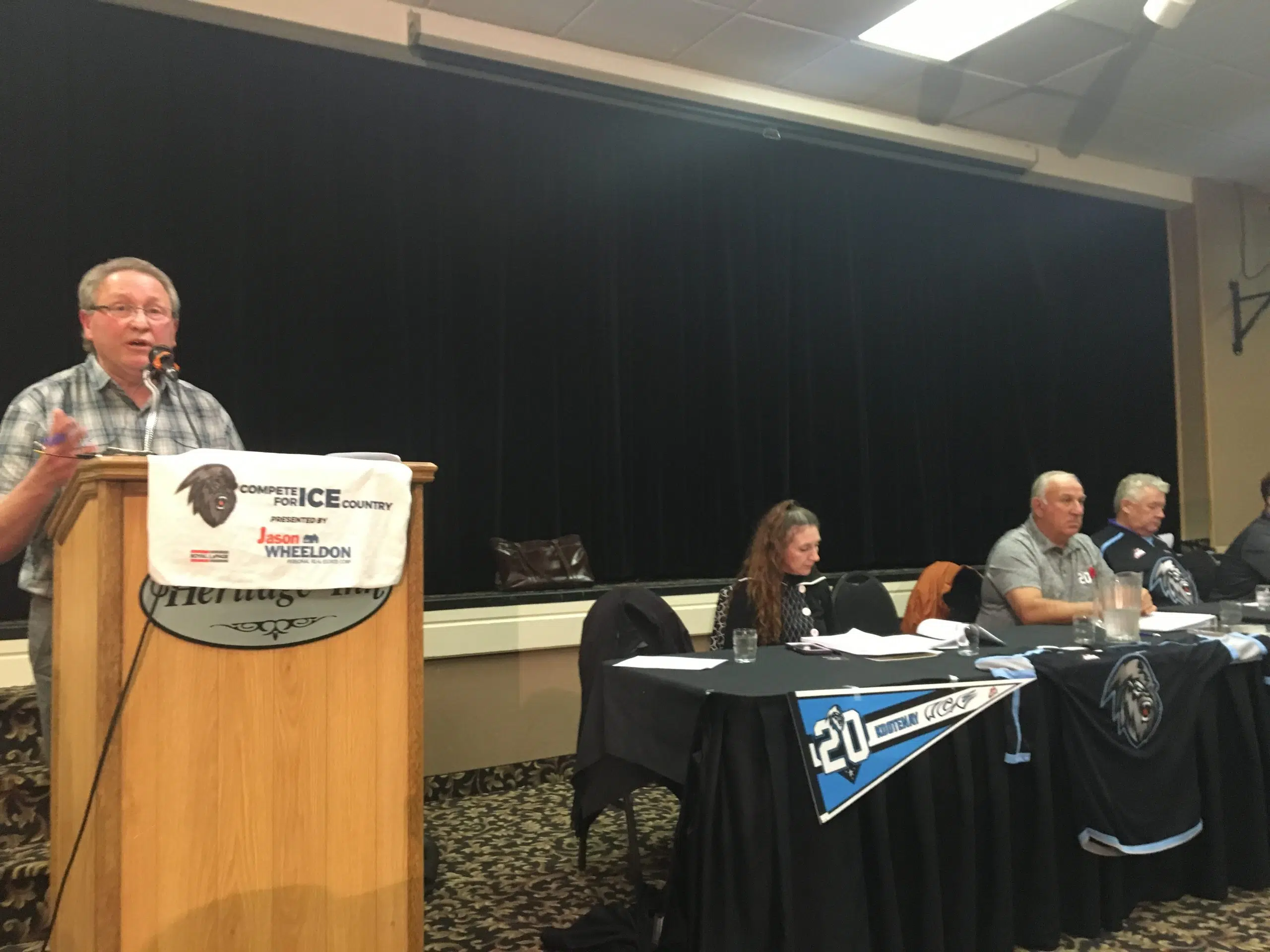 A local group that's trying to help the Kootenay ICE increase their attendance numbers is holding another meeting tomorrow to discuss their Reach Out campaign.
The Green Bay Committee says the campaign involves finding sponsors to purchase ICE tickets to distribute them to local community groups.
Last week's meeting drew a crowd of roughly 200 ICE supporters to discuss boosting ICE attendance and the recent article from the Winnipeg Free Press which suggested the team could be on the move to Manitoba.
Marketing director John Hudak says the group hopes to sell 500 reach out tickets.
That would represent about $170,000 in revenue for the ICE.
"The people who are coming can also see the different packages that we're offering," says Hudak. "We're really hoping what some of those people will do, through their engagement, they'll also be able to enhance our sales program by getting out and speaking with their friends and family, helping us move forward."
They're suggesting a minimum sponsorship funding barrier of $340 which works out to 34 home games at $10/ticket.
There will be prizes and perks available for those who spend over $1,000.
Hudak adds he's encouraged by the recent influx of community engagement since last week's meeting.
"We've had some good contact with some alumni of the ICE, we've had some good contact with service groups and individuals in the community."
Kootenay ICE attendance numbers for home games are among the lowest in the WHL.
The meeting happens at 6:00 pm at the Heritage Inn in Cranbrook tomorrow.
– John Hudak – Director of Marketing, Green Bay Committee