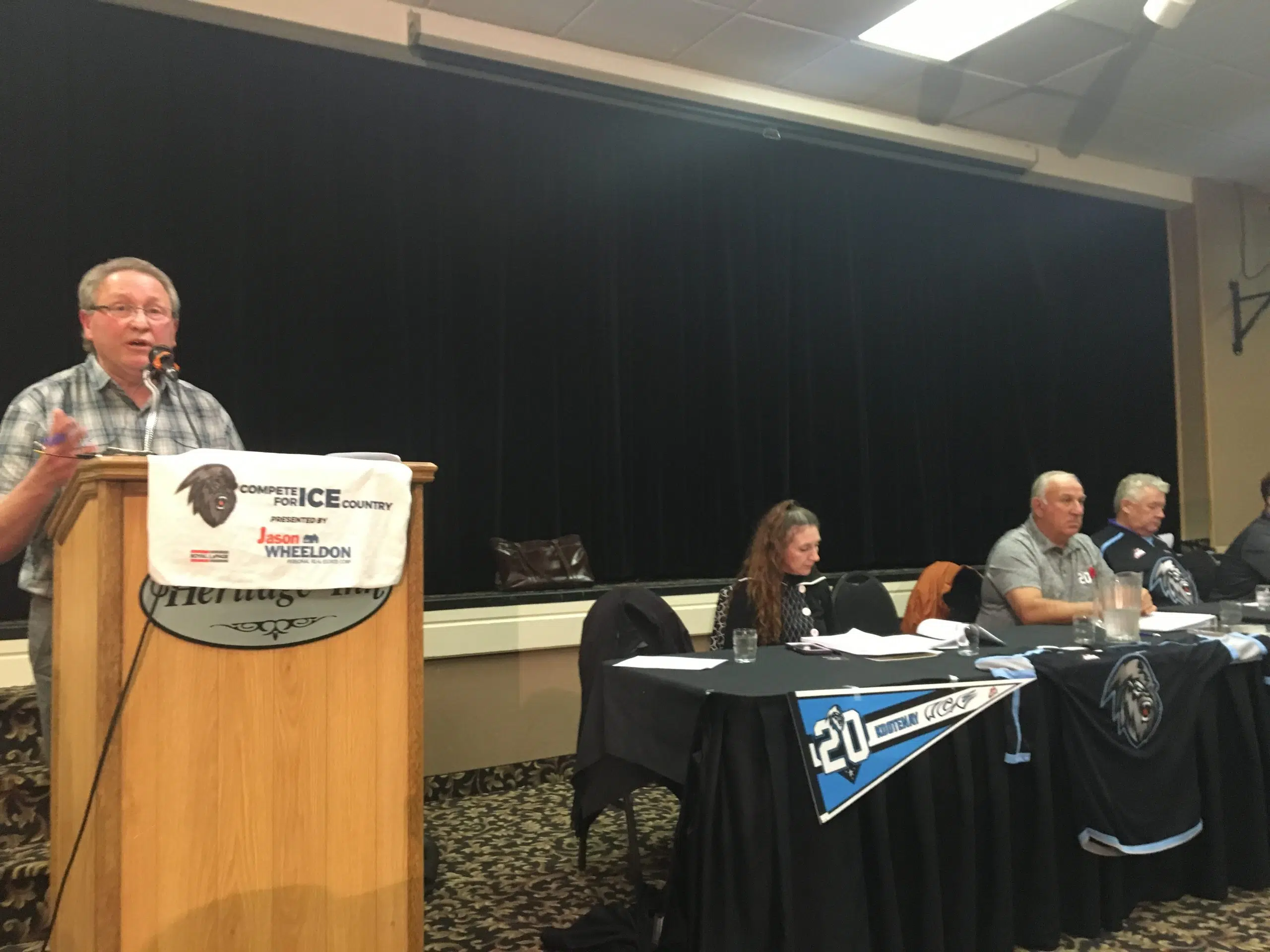 The Green Bay Committee has issued a challenge to Cranbrook's business community, the city, Chamber of Commerce and community members to help them sell more Kootenay ICE seasons tickets.
At last night's meeting the committee went into detail about their Reach Out Campaign which carries a goal of selling 500 season tickets by November 16th.
They're hoping to get more traction with businesses and non-profits in various sectors to get more fans in the seats.
Marketing Director John Hudak says they want community members, the city and the Chamber of Commerce to speak with different business sectors to entice more corporate ticket sales.
"We want to have more boots on the streets selling tickets, be able to help our sales team out," Hudak says. "The more of those people, the lighter the load for us that have been packing it for the last little bit. I think there's a lot of energy in the room."
Hudak says their campaign is gaining traction.
"Its been going really good, I think we've got a lot of good traction going," Hudak says. "We're going in the right direction and we're just going to pick up speed here now."
The committee has already received contributions from ICE alumni, the Cranbrook Rotary Club and others since their meeting last week where the campaign was announced.
– John Hudak, Managing Director – John Hudak