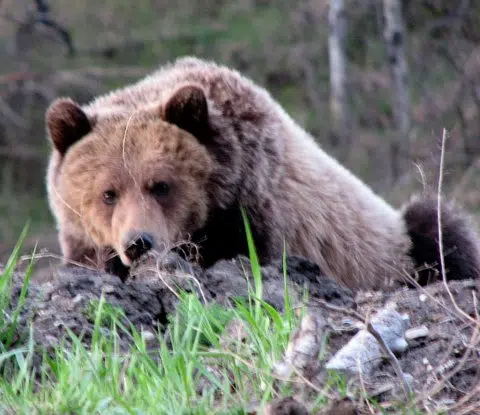 BC's Conservation Officer Service has released more details on a grizzly attack that happened in Wycliffe in October.
A bear was put down October 20th after an attack near Wycliffe Regional Park along a Forest Service Road.
An injured ATV operator was able to discharge his firearm, injuring the bear before it fled.
Joe Caravetta with the CO Service says officers later found the grizzly, where it attacked again.
"One of the Conservation Officers as we were trying to locate the injured bear was attacked and sustained injuries to his arm and hand. The grizzly bear was dispatched as it was attacking the officer," Caravetta says. "The officer was taken to Cranbrook hospital and later transported to Kelowna Hospital for surgery on his hand."
CO Matthew Corbett is expected to return to the job next week following surgery to his injured hand.
– Joe Caravetta, Conservation Officer Service
(Stock image of a grizzly bear. Not the actual bear involved in this incident.)