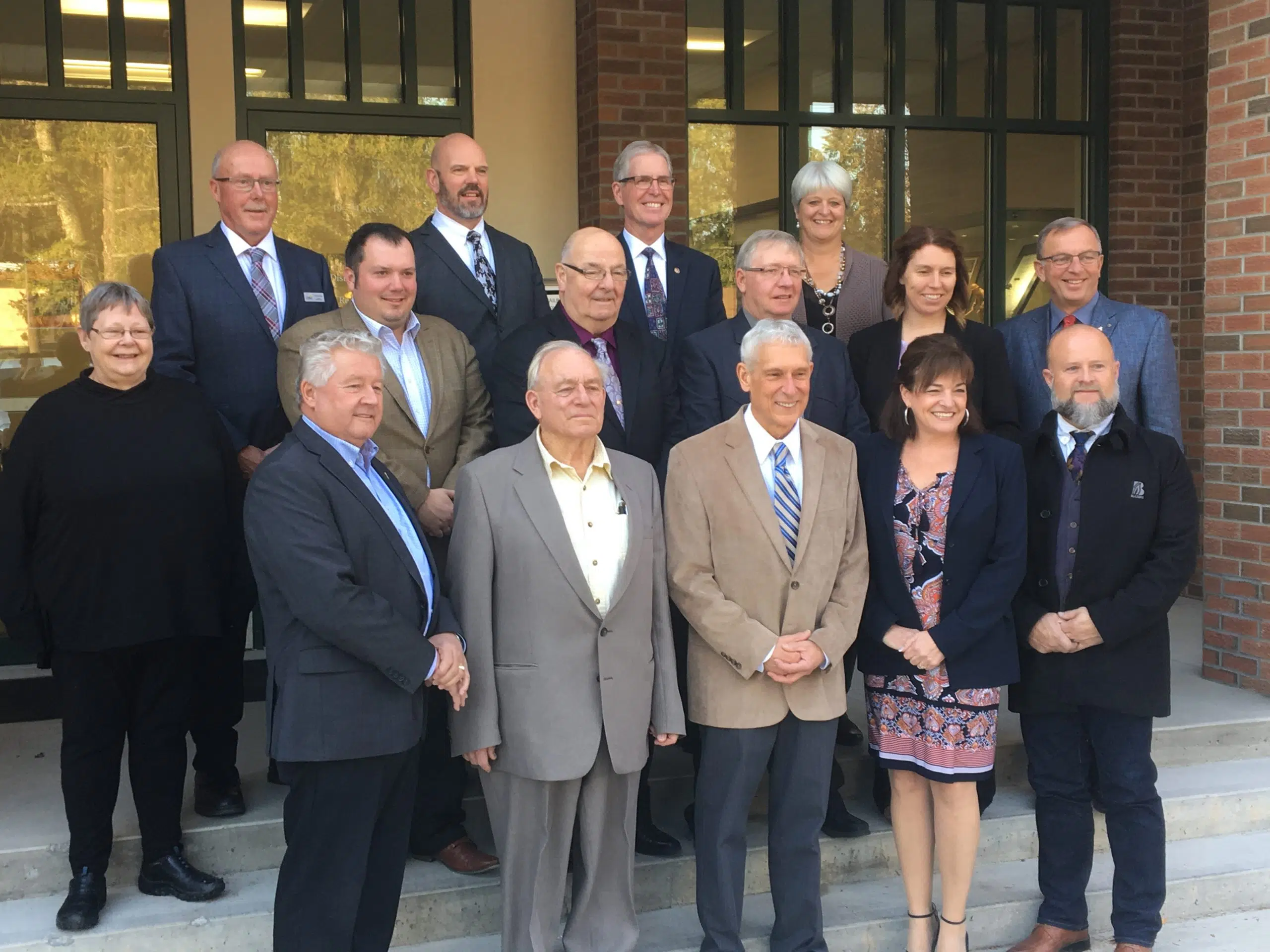 The new Regional District of East Kootenay board has been sworn in.
New and returning directors took their oath of office in Cranbrook this afternoon.
Among the new crop of directors is a familiar face to the board, Sparwood mayor David Wilks, who is also a former RDEK chair.
He says he looks forward to working with the group.
"It's nice to see a parity of both men and women which is really good to see, and there's a combination both experience that's been left behind and those that are coming forward that are brand new, so that will be very good."
Wilks adds the first few months will be "a bit of a learning curve."
He explains one of the issues that will be of importance to the RDEK over the next four years.
"Solid waste is one that we really have to look at, it's the biggest issue that we have within the regional district and we've got to find better ways of dealing with it."
The new board is holding its first general meeting tomorrow morning.
– David Wilks – Mayor of Sparwood