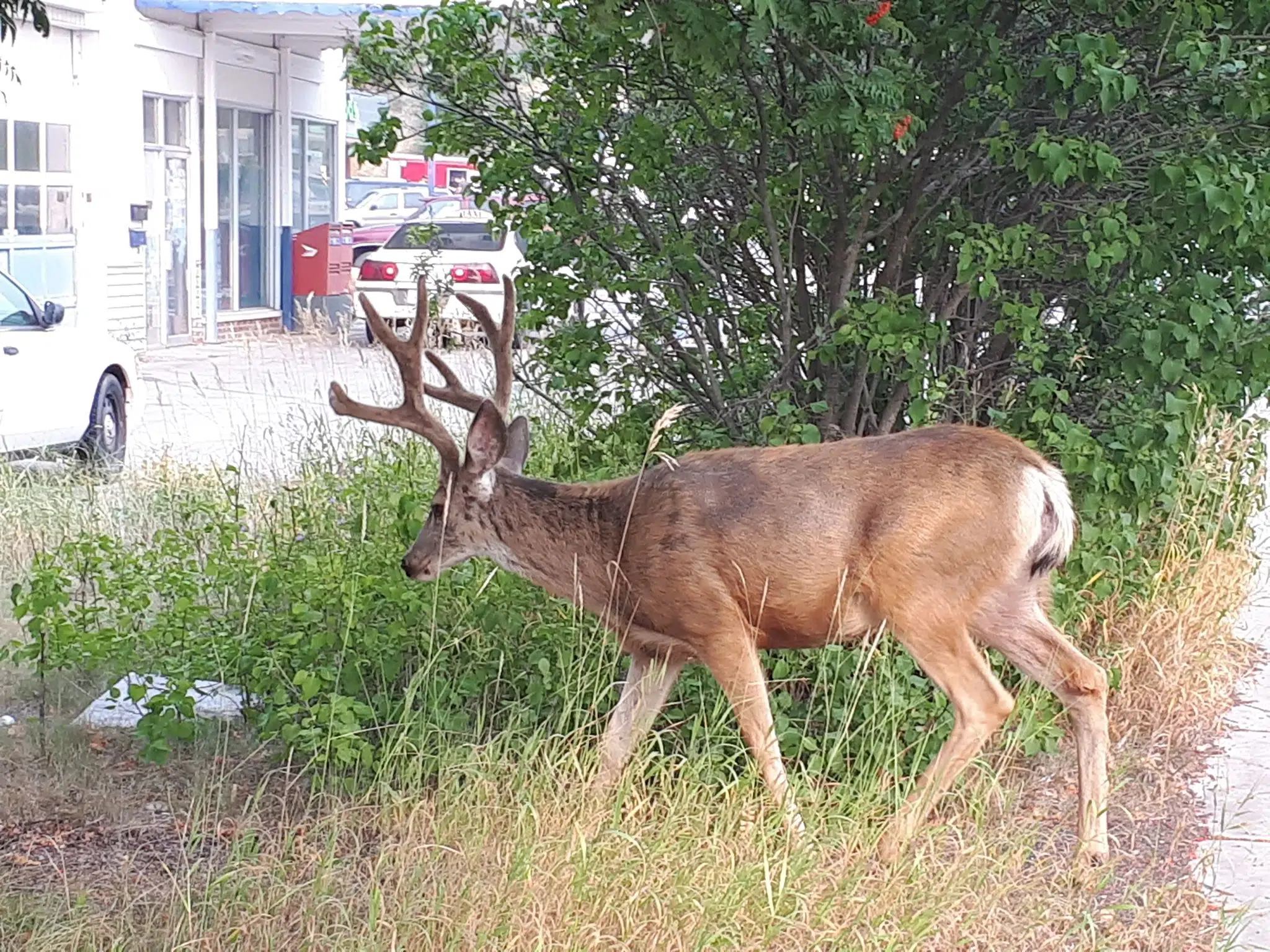 A dog was seriously injured in Marysville last month following an attack by a male deer.
The attack was included in Kimberley's Animal Control report for October.
It was the only incident involving deer reported last month.
Animal Control Officers also dealt with a report that a resident forgot to empty a wheel barrow full of apples.
The city says this is a wildlife attractant that can be avoided by disposing unused fruit at the Kimberley Transfer Station.
Several issues around dogs were reported to Animal Control throughout the community.
This includes dogs being found off-leash, barking dog complaints and two complaints of aggressive or vicious dogs.
The Animal Control Officer reported that she's pleased to see an increased in leash usage around the city.
(Pictured: stock photo of deer in Kimberley, not the deer involved in last month's dog attack.)