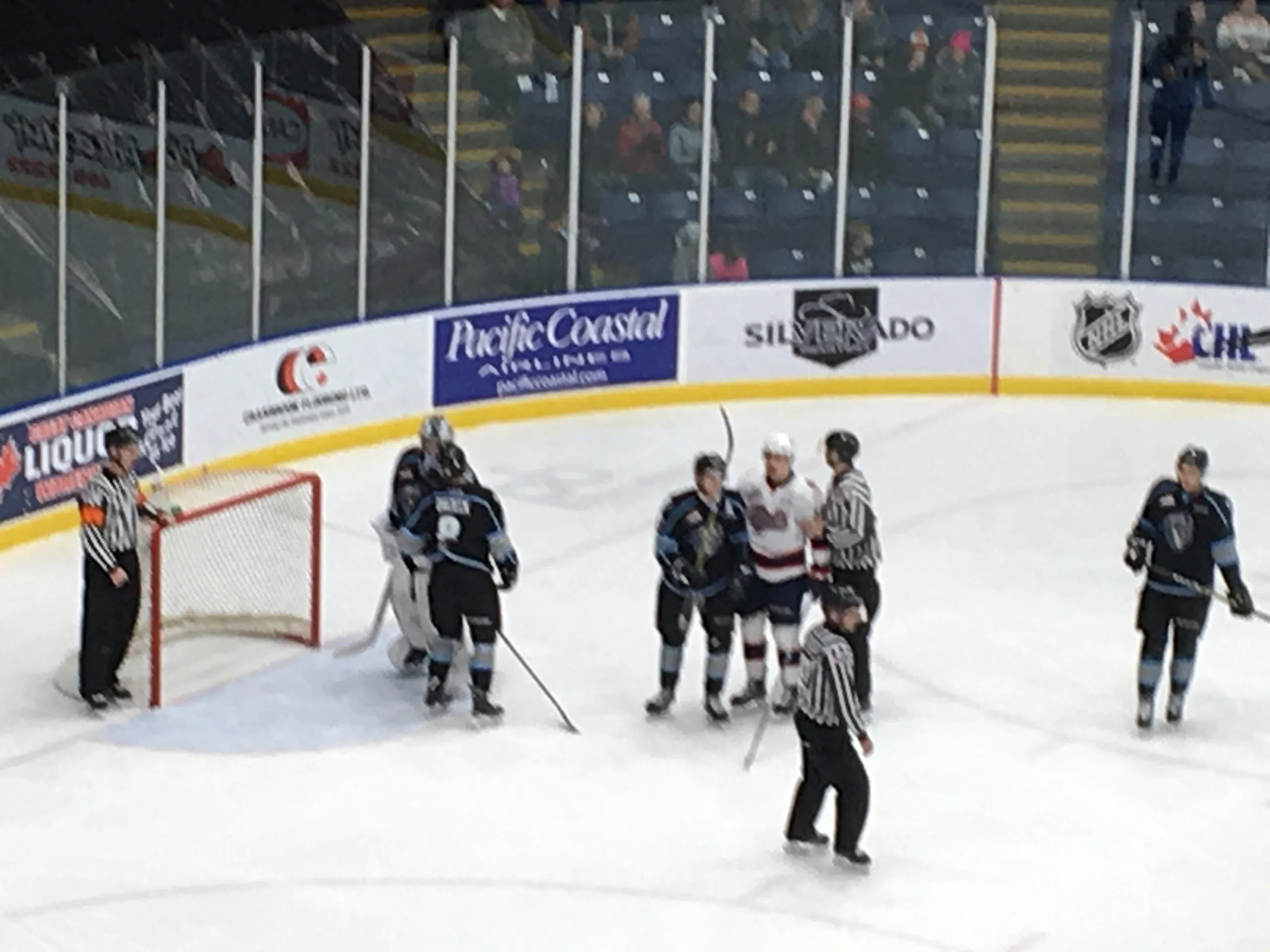 The Kootenay ICE are back in the win column after posting an impressive effort in a 5-2 victory over the Regina Pats.
The ICE, who were riding a five-game losing streak heading into Tuesday's contest, started their attack early when defender Martin Bodak fired a wrist shot from the right circle to beat Pats goalie Max Paddok just under three minutes into the first period.
The Pats came back shortly after when former ICE forward Sebastian Streu tipped a point shot from Kyle Walker to beat Kootenay goalie Duncan McGovern.
It was Streu's first goal for Regina in his Pats debut.
Late in the period the Pats swapped goalies after an injury to Paddok and Dean McNabb took over the Regina crease.
The score remained 1-1 after 20 minutes.
The second period started quickly for Kootenay with goals from Zachary Patrick and Dallas Hines coming 17 seconds apart in the first two minutes.
Regina did get one back after Austin Pratt ripped a shot past McGovern off an attacking-zone faceoff.
The score remained 3-2 Kootenay heading into the third period.
The final frame featured a number of penalties with both teams taking five minute majors throughout the period, but McGovern stood pat and the ICE added more goals from Cole Muir and Cam Hausinger to claim the 5-2 victory.
Head coach James Patrick was pleased with the offensive output from his blueliners.
"We had a lot of guys step up and play some of their best games, Zach Patrick and Jordan Chudley played real good on the back-end."
ICE defender Zach Patrick was named the game's first star after putting forward a strong game and notching his first career WHL goal.
"It's feeling great, especially when the team gets a win and we can contribute and get those back to back goals, it's great."
Connor McLennon also returned to the ICE lineup after a great showing earlier this month at the World U-17 Hockey Challenge in New Brunswick.
"It was good to be back, a big two points for the guys, we had a bit of a rough stretch so it was a big two points for sure."
Kootenay finished the game 1/5 on the power play and lost the shots battle 45-31.
The ICE will look to continue their winning ways Friday night when they host the Calgary Hitmen, who beat Kootenay 7-3 on Sunday.
– James Patrick – Head Coach, Kootenay ICE
– Zach Patrick – Defenceman, Kootenay ICE
– Connor McClennon – Forward, Kootenay ICE