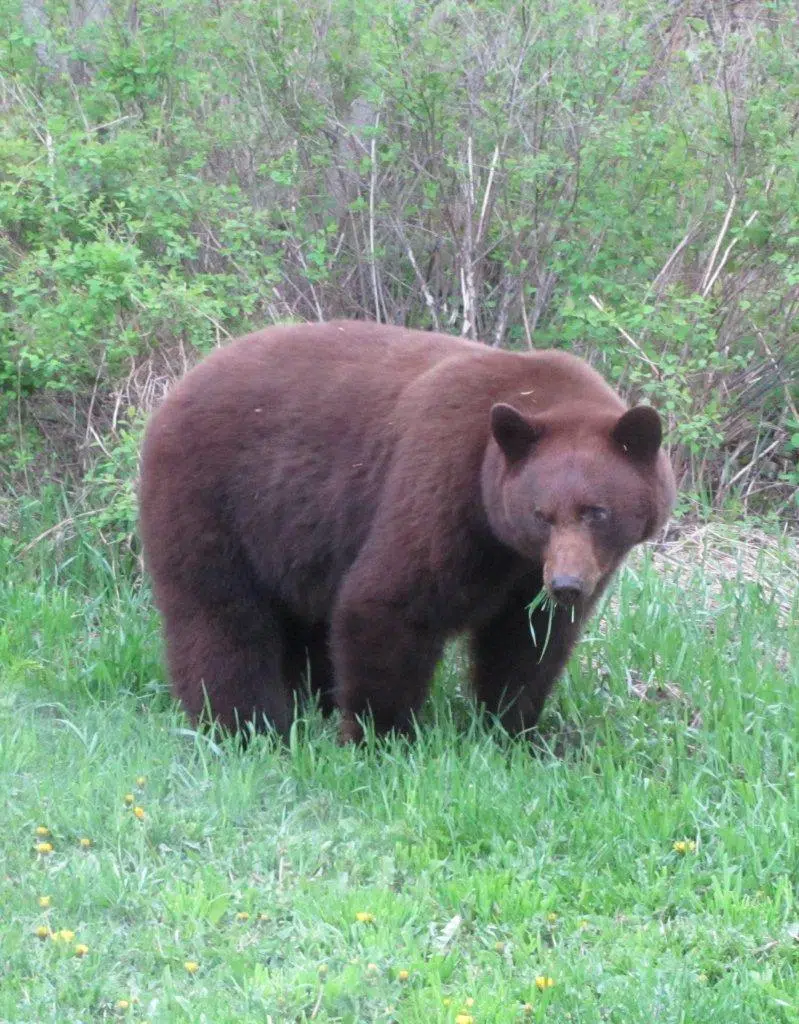 WildSafe BC Kimberley-Cranbrook says Deer and bears are remaining active in communities into the colder months of the year.
Deer had the most encounters reported in both Kimberley and Cranbrook this year, with 202 incidents reported in Cranbrook and 98 in Kimberley.
Black Bear's had the second highest encounter rate, with 61 reported incidents in Kimberley and 39 in Cranbrook.
WildSafe's BC Community Coordinator Danica Roussy says the last two weeks have seen a surge in bear activity leading into the winter.
"I believe there's been 21 in the last two weeks. Grizzly bear numbers have doubled, we're seeing them a lot lower in the valleys, rather than up toward the summits," Roussy says. "We're hoping the bear reports start to decrease within the next two weeks."
Roussy says there has been a change in activity, with less bears getting into garbage throughout the summer.
She says the highest period for animal encounters was in September, where 90 wildlife confrontations happened between Cranbrook and Kimberley.
"There was less garbage getting into in the summer, in July and August, even into September," Roussy says. "However, due to natural attractants decreasing, a spike in garbage has increased. Not higher than last year, so that's great, the garbage system is definitely working"
She feels the new garbage system installed by the City of Kimberley is working in acting as a bear deterrent.
Roussy says safe practices with garbage and attractants around your property is the best way to avoid confrontations.
– Danica Roussy, WildSafe BC Kimberley-Cranbrook
(Stock photo of bear from WildsafeBC)