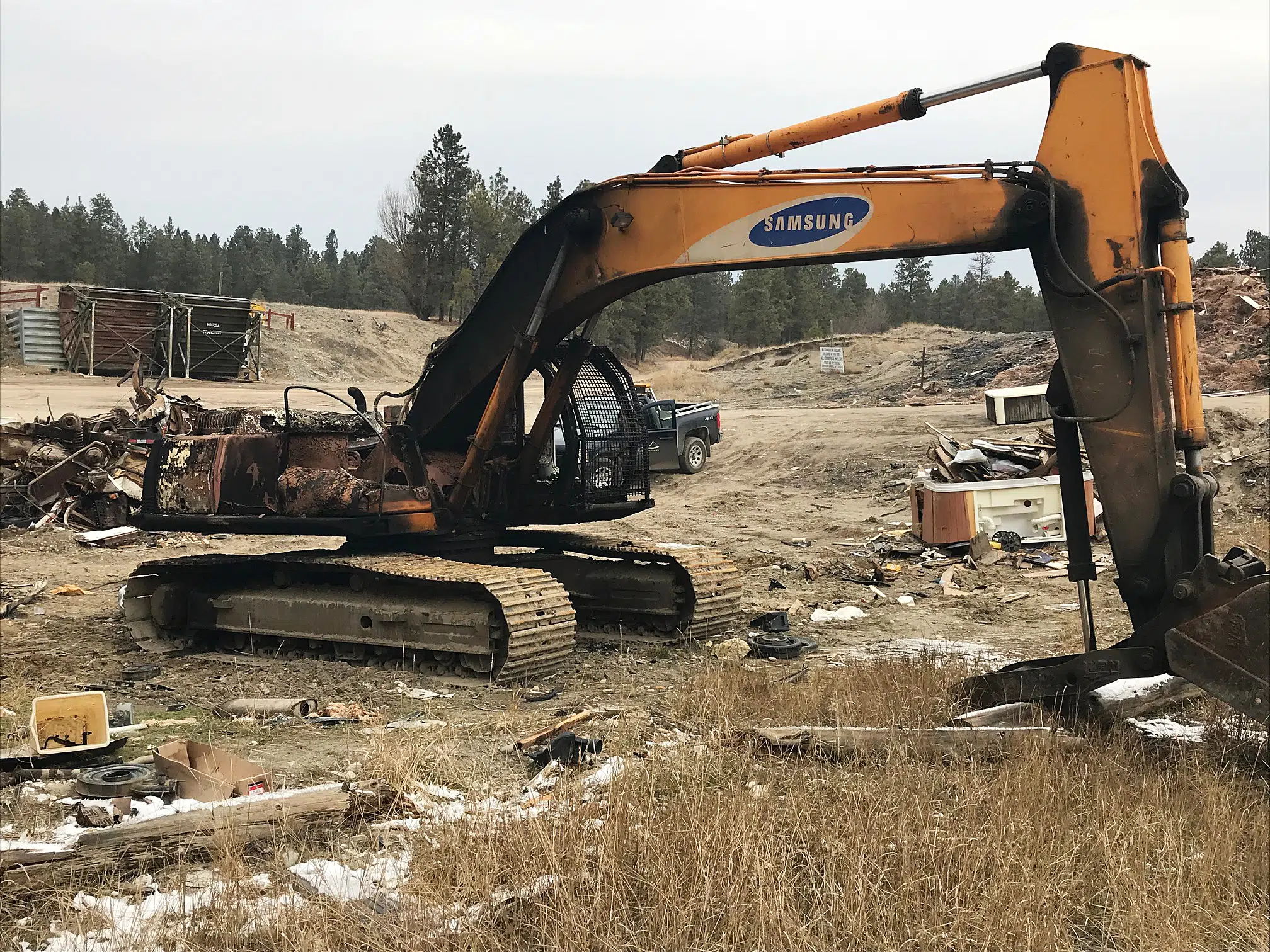 A senseless act of vandalism has the Regional District of East Kootenay looking for answers.
Sometime between 6:30 PM on Tuesday evening and 8:30 AM Wednesday morning someone purposely lit an excavator on fire at the Wasa Transfer Station.
"Our contractor had been at the site cleaning up the metal pile for a few days and each night parked the machine well away from the metal pile. The operator worked until last light Tuesday evening and when he arrived back to finish up Wednesday, he found the burned out remains of the machine," explains RDEK Solid Waste Superintendent Jim Penson. "Not only does this type of vandalism cost the operator, who now has to replace a machine, it impacts our service levels."
The machine is a total loss and the RDEK is hoping someone who may have been using the site – or knows the vandal involved – may be able to help identify those responsible.
"We are appealing to anyone with any information to please get in touch with us at the RDEK office," adds Penson.
The Wasa Transfer Station is one of three sites in the RDEK with a marshalling area. This separate section allows people to drop off things like wood waste and metals and is intended for the use of residents in the area of the transfer station. Contractors regularly come in to clean up the marshalling areas and remove the metals, and are frequently called in to clean up illegal dumping.
"The amount of abuse at these sites with marshalling areas is staggering," adds Penson. "Every time we pay to have someone clean up illegally dumped materials, it costs all of us as taxpayers. On top of that, to see this type of willful vandalism is beyond frustrating."
– Jim Penson, RDEK Solid Waste Superintendent
– From the Regional District of East Kootenay