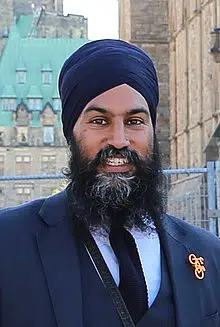 MP Wayne Stetski invites media and the public to join him at one of the following JagMeet & Greet events in the Kootenay-Columbia riding.
Stetski's special guest will be Federal NDP Leader Jagmeet Singh.
Singh was selected as the Federal NDP's leader last October.
This will be the first time he has made a public appearance in the East Kootenay region.
FRIDAY, NOVEMBER 16
CRANBROOK, BC
5 PM – 6 PM
JagMeet & Greet
MP Wayne Stetski's Constituency Office
Suite B 111 7TH Avenue S.
FRIDAY, NOVEMBER 16
CRESTON, BC
7 PM – 8:30 PM
JagMeet & Greet
Downtowner Motor Inn
1218 Canyon St.