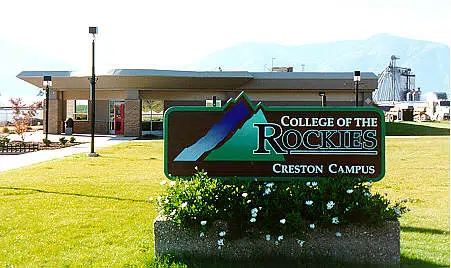 College of the Rockies is expanding a popular program.
Director of continuing education Leah Bradish says their cannabis training program offered online through the Creston campus will offer three new courses geared towards cultivation at home.
"We have now capitalized on our expertise in the cannabis field to develop courses around Cannabis Regulation, Introduction to Indoor Growing of Cannabis and Introduction to Outdoor Growing of Cannabis to respond to the home growing market."
She adds COTR's Cannabis Retail Specialist program has been very popular since launching a few months ago.
"The retail specialist program has been full for its first two intakes," says Bradish. "We have a third intake starting in February and we are currently accepting applications, and I believe we've already filled 75% of the seats for the February intake."
The program is expected to see further growth in the spring with the addition of Cannabis Harvesting and Curing and Cannabis Processing for the Home Grower courses.
Click here for more information.
– Leah Bradish – Director of Continuing Education, College of the Rockies