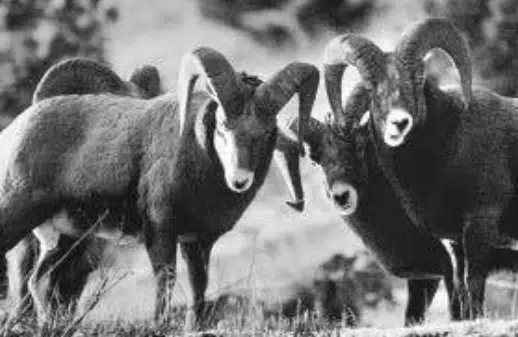 An investigation into the illegal killing of two bighorn sheep at an East Kootenay mining site has led to over $14 thousand in fines.
A man and a woman were convicted of Wildlife Act offences in Fernie Provincial Court on October 23rd.
The incident happened in 2016, leading to the court proceedings.
As a result of the conviction, $14,375 dollars in fines were ordered, two rifles were forfeited and two bighorn sheep were seized.
The pair both received five year hunting prohibitions.
The BC Conservation Officer Service urges residents to report all incidents of poaching 24/7 to the COS hotline – 1-877-952-7277.
(Photo from the BC Conservation Officer Service / Facebook)