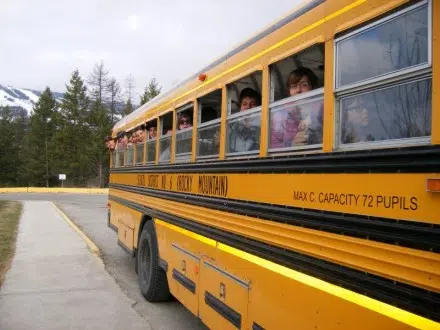 Columbia Valley RCMP tracked down a driver after they were caught passing a school bus picking up children.
The incident happened on Friday on Highway 93/95.
The bus had its flashing lights and stop sign activated when a black Silverado travelling north failed to stop.
RCMP consulted with School District 6 and were able to locate the vehicle.
The driver was issued a 368 dollar fine and received three demerit points.
Columbia Valley RCMP have been cracking down on drivers passing buses in recent years.
They say more than a dozen reports were received last year of motorists failing to stop for buses that had their emergency lights on and stop sign activated.