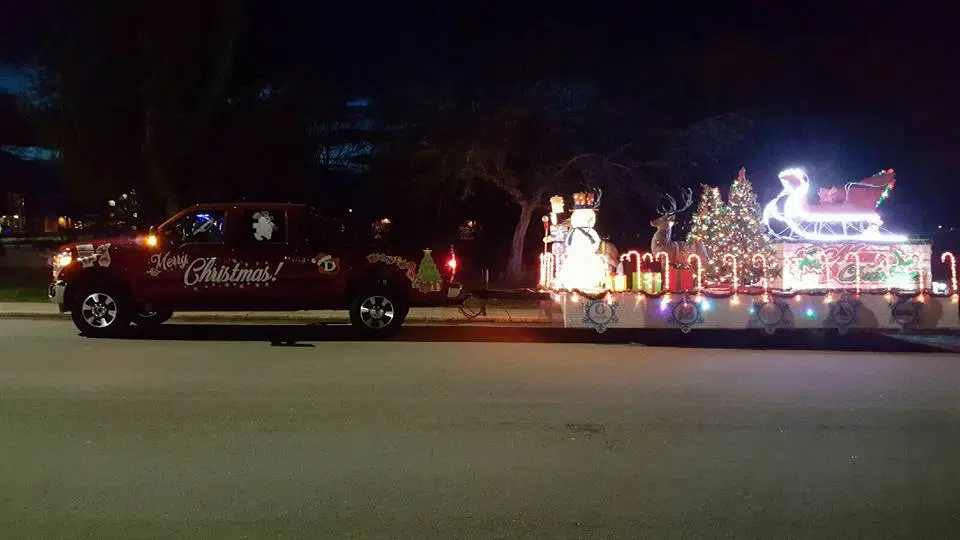 Everyone Loved the Santa Parade this year, however Santa needs a place to store his sleigh while he back at the North Pole.
The community loves this event and loves to see Santa arrive for the season, but Santa & JCI Kootenay wants to make sure the Float that holds the big man is in peak condition.
The Santa Float is in need of a more secure and safe place to be stored, preferably an indoor, lit unit, safe from the elements and where the JCI members can work/repair the float from time to time.
Last year the Tent that stored the float was stolen, the float was exposed to the elements for a few months and it did not fare well.
JCI did obtain a new tent however the float would weather better in an indoor setting moving forward.
The Float measures 26 Feet long, 10 feet wide, and 10 feet high.
If you are able to donate a space for them to use it would be greatly appreciated. And I'm sure your name would go on Santa's Good list.
– Submitted by JCI Kootenay