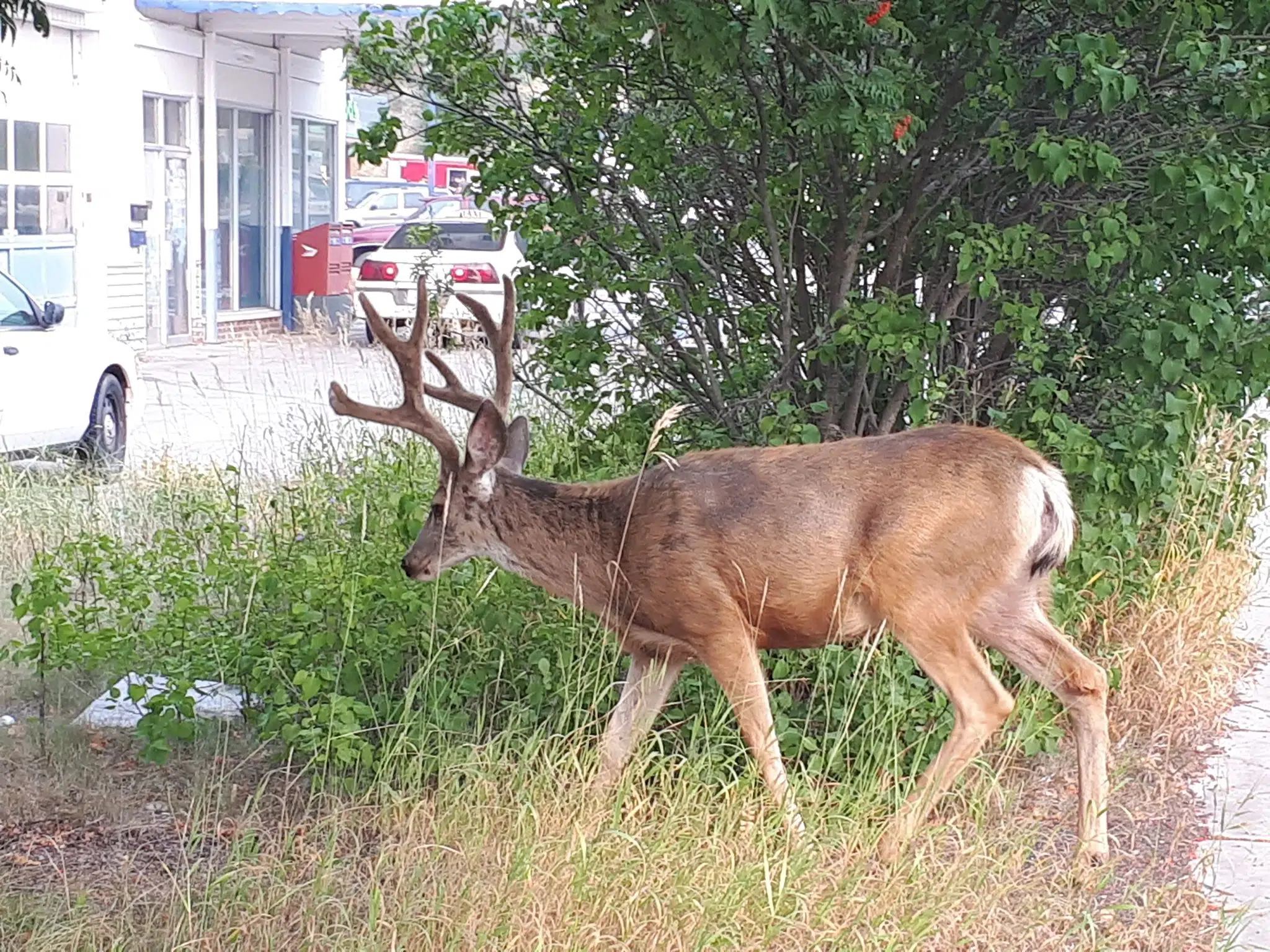 The City of Kimberley has an opportunity to make a significant dent on the community's deer population.
This from City Council, as they approved an application for another translocation of mule deer.
Councillor Darryl Oakley made the proposal, with the goal of removing up to 100 deer in 2019.
"There was a broad discussion with the deer committee about whether or not to go to a lower density," Oakley says. "In the end, the committee decided to recommend to council to go for a lower density, somewhere around 30 deer in town after the counts are done in the fall."
He says the goal of the operation is to leave only around 30 deer roaming city streets.
"I think its good to get a much lower density in town. The City of Kimberley is human habitat," Oakley says. "We do share it with animals, all sorts of different species, but you have to try to keep the wildlife population down to a low density as much as possible, especially when it comes to deer."
Oakley says last year's translocation was very successful, with 50 deer removed from the community.
He says the benefit of the operation is returning mule deer to Crown land, where populations are declining.
The city did run into concerns with some animals moving into other communities, resulting in an application to cull deer in Canal Flats.
– Councillor Darryl Oakley, Kimberley City Council