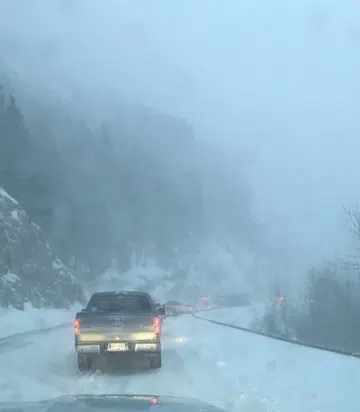 The City of Kimberley is offering some tips to help residents ensure snow removal crews can do their jobs unobstructed.
This includes removing snow and ice from sidewalks fronting your property, parking vehicles off city streets while snow removal in in progress and keeping a safe distance from sand trucks and plows.
The city won't plow private driveways as it's costly and time consuming.
Children should not play in snowbanks or in snow adjacent to roads.
Main streets and hills will be plowed and sanded first to ensure traffic can access schools, special care facilities and businesses.
Next are other main streets which don't have steep terrain but do have heavy traffic.
After those are done the focus shifts to residential streets.
You'll find more information here.
– Files from City of Kimberley