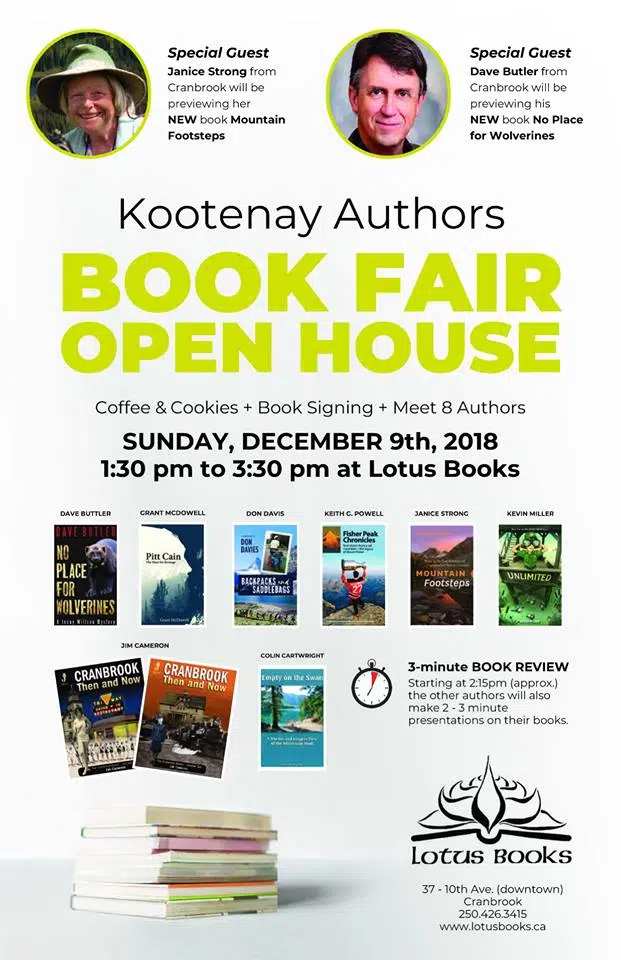 The Kootenay Authors Book Fair Open House returns to Cranbrook for its fifth year Sunday.
The event at Lotus Books sees several authors from the East Kootenay gather to talk about their new books.
Store owner Erin Dalton says the event is a great way to showcase local authors.
"We work really well with them to support each other," Dalton says. "We depend on each other to support each other's businesses, the work they do, the work we do. It's a nice way to bring them all into one place so people have a chance to meet a few of them. I don't think people realize just how much local talent we have."
The event begins at 1:30 pm and features eight authors including special guests Janice Strong and Dave Butler.
– Erin Dalton, Lotus Books