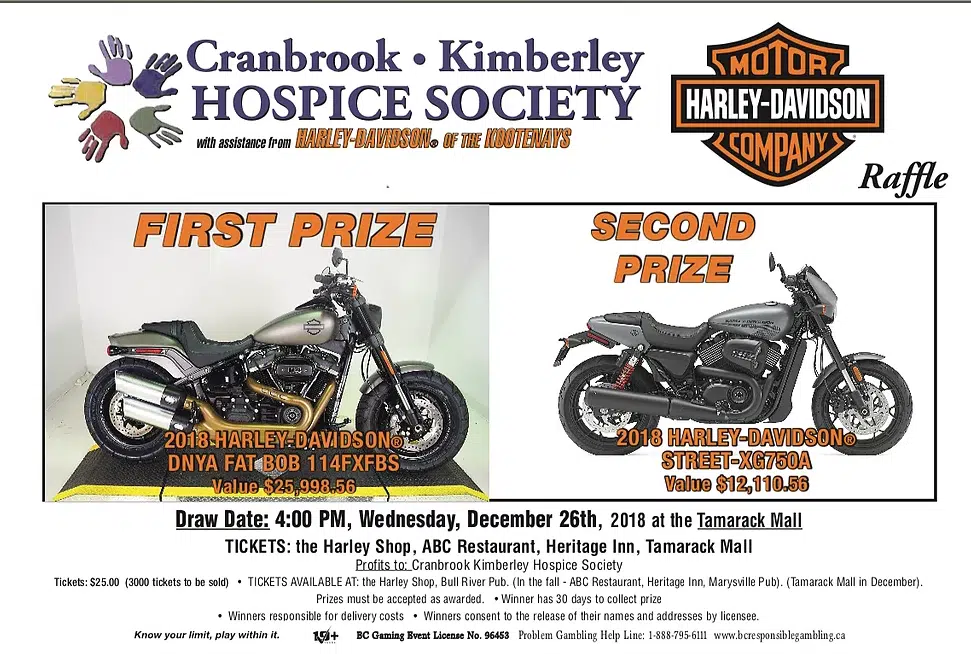 The Cranbrook Kimberley Hospice Society is hoping to sell more tickets for their Boxing Day raffle.
Managing director Dorothy Nadain says they're selling tickets for a chance to win two Harley Davidson motorcycles with proceeds going to the society to help with their operating costs.
"The money is what keeps us operating for the year," says Nadain. "It provides training, it provides services for people who need our services, and all our services are free of charge to the clients."
The society has a booth set up at Tamarack Mall where you can buy tickets.
"We are there from 11:00 am til 8:00 pm between now and Boxing Day, except for Christmas Day, and we'd like to say we're sold out of tickets, but at this point we still have several left."
The booth will be open until Boxing Day.
The draw will be held at the mall at 4:00 pm December 26th.
– Dorothy Nadain – Managing Director, Cranbrook Kimberley Hospice Society